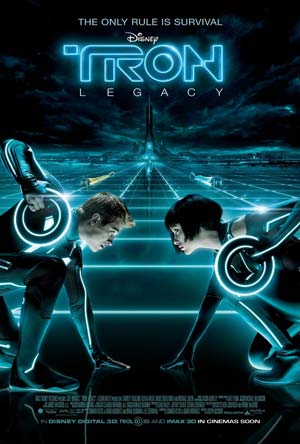 Reviewed By
Mr. Movie: D
Mr. Film: B
Listen
12/20/10 -
Tron: Legacy, How Do You Know, Rabbit Hole
Podcast: Play in new window | Download
Quotes
"Zen hippie make happy happy eastern philosophy blow your mind baloney."
—Mr. Movie
"The film was so obsessed with creating the virtual world--which looks pretty cool--that it forgot to ask the wizard for a heart."
—Mr. Film
Release Date
December 17, 2010
Running Time
2 hours 7 minutes
MPAA Rating
PG
for sequences of sci-fi action violence and brief mild language.