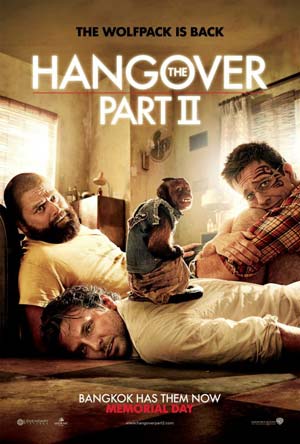 Reviewed By
Mr. Movie: C-
Mr. Film: C-
Listen
6/2/11 -
The Hangover Part II, The Tree of Life
Podcast: Play in new window | Download
Quotes
"Unambitious, and fans of the first movie will be underwhelmed."
—Mr. Movie
"For a gross, idiot-boy comedy... it was sort of the equivalent of comfort food."
—Mr. Film
Release Date
May 26, 2011
Running Time
1 hour 42 minutes
MPAA Rating
R
for pervasive language, strong sexual content including graphic nudity, drug use and brief violent images.