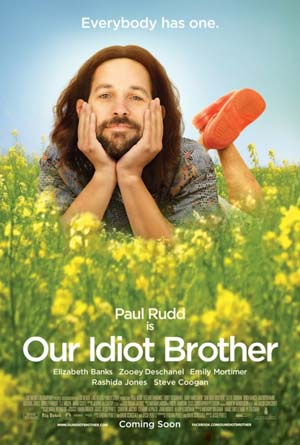 Reviewed By
Mr. Movie: B-
Mr. Film: B+
Listen
8/31/11 -
Our Idiot Brother
Podcast: Play in new window | Download
Quotes
"It feels TV sitcom-ish. That's not really a bad thing."
—Mr. Movie
"Paul Rudd is prefectly cast as Ned... I like this film all the way through."
—Mr. Film
Release Date
August 26, 2011
Running Time
1 hour 30 minutes
MPAA Rating
R
for sexual content including nudity, and for language throughout.