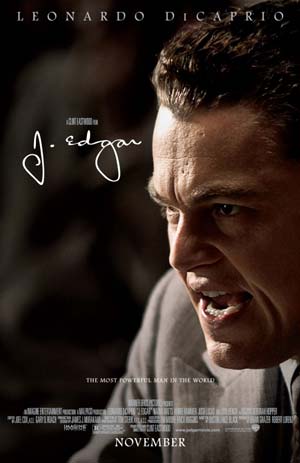 Reviewed By
Mr. Movie: B-
Mr. Film: B+
Listen
11/23/11 -
J. Edgar
Podcast: Play in new window | Download
Quotes
"Feels like a boring book report."
—Mr. Movie
"One of the most interesting biopics I've seen in a long time. A good, complex film about one of the most influential figures in our country's history."
—Mr. Film
Release Date
November 9, 2011
Running Time
2 hours 17 minutes
MPAA Rating
R
brief strong language.