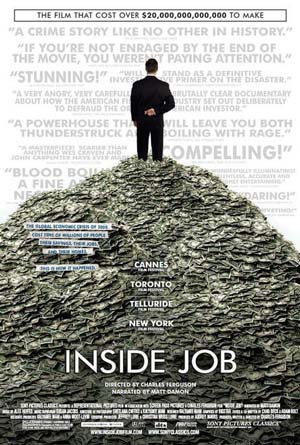 Reviewed By
Mr. Movie: F
Mr. Film: D-
Listen
3/1/11 -
83rd Annual Academy Awards Review
Podcast: Play in new window | Download
1/11/11 -
Worst Movies and Films of 2010
Podcast: Play in new window | Download
10/26/10 -
Hereafter, Inside Job, Legal Themed Movies and Films
Podcast: Play in new window | Download
Quotes
"If the aim of this picture was to try to make sense of the financial crisis to a general audience, it fails miserably."
—Mr. Movie
"The film really suffers from too many details."
—Mr. Film
Release Date
October 8, 2010
Running Time
2 hours
MPAA Rating
PG-13
for some drug and sex-related material.