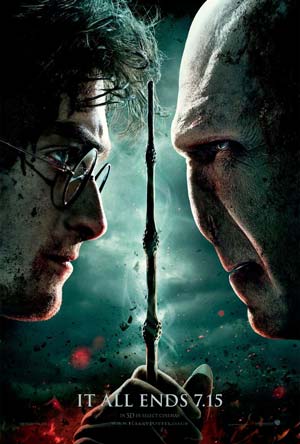 Reviewed By
Mr. Movie: B-
Mr. Film: B
Listen
7/15/11 -
Harry Potter and the Deathly Hallows Part 2
Podcast: Play in new window | Download
Quotes
"This movie actually made a little bit of sense."
—Mr. Movie
"I still can't count myself as a fan [but] I think the fans are going to be satisfied."
—Mr. Film
Release Date
July 15, 2011
Running Time
2 hours 10 minutes
MPAA Rating
PG-13
for some sequences of intense action violence and frightening images..