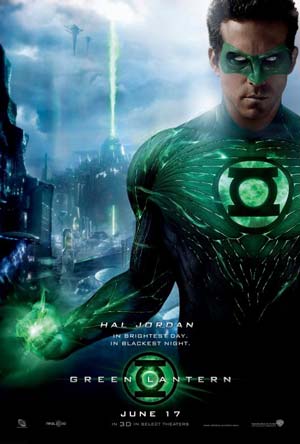 Reviewed By
Mr. Movie: D+
Mr. Film: F
Listen
6/18/11 -
Green Lantern, Buck
Podcast: Play in new window | Download
Quotes
"[The movie] sounds like it was written by twelve-year-olds."
—Mr. Movie
"As usual, what's missing in this big, noisy, special-effects-laden snorer is a good story supported by compelling characters."
—Mr. Film
Release Date
June 18, 2011
Running Time
1 hour 45 minutes
MPAA Rating
PG-13
for intense sequences of sci-fi violence and action.