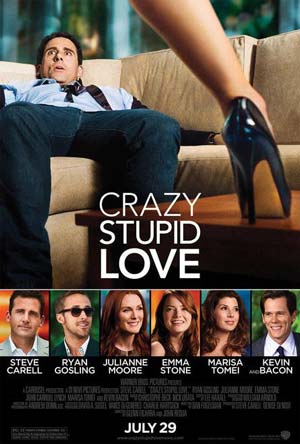 Reviewed By
Mr. Movie: B+
Mr. Film: A-
Listen
8/4/11 -
Crazy, Stupid, Love.
Podcast: Play in new window | Download
Quotes
"You're going to wish the theater had seat belt to keep you in your seat, you'll be laughing so hard."
—Mr. Movie
"One of the best films of the year... This is what a romantic comedy should look like."
—Mr. Film
Release Date
July 29, 2011
Running Time
1 hour 47 minutes
MPAA Rating
PG-13
for coarse humor, sexual content and language.