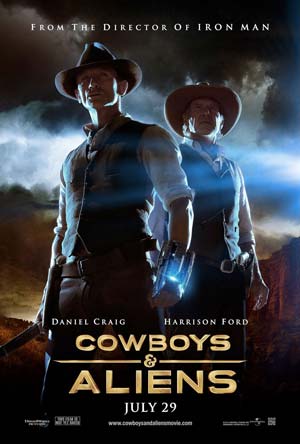 Reviewed By
Mr. Movie: D+
Mr. Film: F-
Listen
8/7/11 -
Cowboys & Aliens
Podcast: Play in new window | Download
Quotes
"The movie is completely arbitrary. It could have been chipmunks and whales."
—Mr. Movie
"A big mess... This isn't just bad--it's boring."
—Mr. Film
Release Date
July 29, 2011
Running Time
1 hour 58 minutes
MPAA Rating
PG-13
for intense sequences of western and sci-fi action and violence, some partial nudity and a brief crude reference.