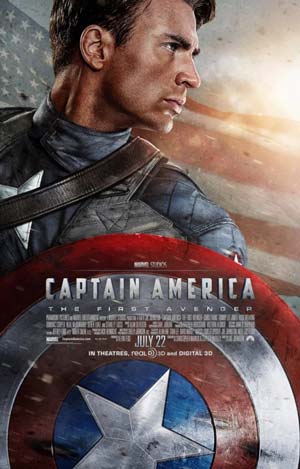 Reviewed By
Mr. Movie: B
Mr. Film: B+
Listen
7/24/11 -
Captain America: The First Avenger
Podcast: Play in new window | Download
Quotes
"Make sure you see this before the Avengers."
—Mr. Movie
"[The film] has a great retro feel, a refreshing gee-whiz optimism that was missing from some of our other superhero outings."
—Mr. Film
Release Date
July 22, 2011
Running Time
2 hours 5 minutes
MPAA Rating
PG-13
for intense sequences of sci-fi violence and action.