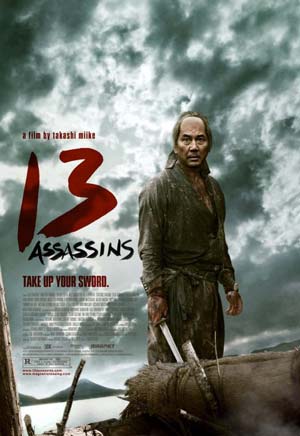 Reviewed By
Mr. Movie: C+
Mr. Film: A
Listen
4/29/11 -
Fast Five, 13 Assassins
Podcast: Play in new window | Download
Quotes
"The action is pretty good... [but] I wouldn't recommend [the movie] to the uninitiated."
—Mr. Movie
"One of the best films of the year. This riveted me beginning to end."
—Mr. Film
Release Date
April 29, 2011
Running Time
2 hours 6 minutes
MPAA Rating
R
for sequences of bloody violence, some disturbing images and brief nudity.