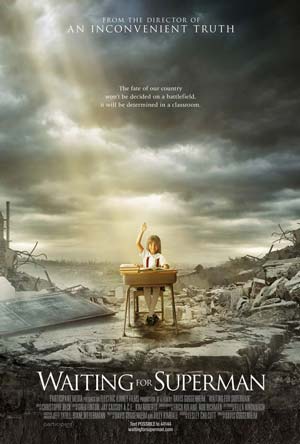 Reviewed By
Mr. Movie: B
Mr. Film: B
Listen
1/13/11 -
Best Movies and Films of 2010
Podcast: Play in new window | Download
10/14/10 -
Secretariat, Life As We Know It, Waiting For Superman
Podcast: Play in new window | Download
Quotes
"This is a real world dystopian situation that we've created for ourselves in our educational system [about] a system that is supposed to promote life and knowledge, [and] actually ends up stunting it."
—Mr. Movie
"This is an important documentary. See it, discuss it, but don't expect to find any answers."
—Mr. Film
Release Date
September 24, 2010
Running Time
1 hour 42 minutes
MPAA Rating
PG
for some thematic material, mild language and incidental smoking.