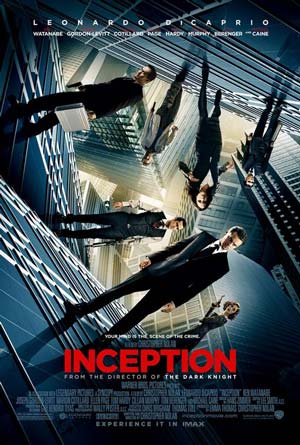 Reviewed By
Mr. Movie: B-
Mr. Film: A-
Listen
3/1/11 -
83rd Annual Academy Awards Review
83rd Annual Academy Awards Preview
Best Movies and Films of 2010
The Last Airbender, Inception
Quotes
"A little bit too many rules going on for me to totally get into it."
—Mr. Movie
"This may sound very convoluted, and it is--like any good dream.... A stunning blend of action and big ideas."
—Mr. Film
Release Date
July 16, 2010
Running Time
2 hours 28 minutes
MPAA Rating
PG-13
for sequences of violence and action throughout.